Ah, yes. That ol' Zen koan (philosophical riddle)– What is the sound of one hand clapping? Is it something? Is it nothing? If a tree claps in the woods and know one hears it, did it HAPPEN?? What is the point this riddle anyway? As far as I'm concerned trying to figure this silliness out is:
But I digress.
"Clapping" is boring. Especially trying to clap with one hand. Isn't that just finger tapping on your palm? I mean clapping is really just a precursor for hitting things anyway isn't it? If you think about it, clapping is just slapping yourself. Don't get me wrong, slaps aren't a bad thing. Everybody needs a good slap now and again. Take this slap for instance: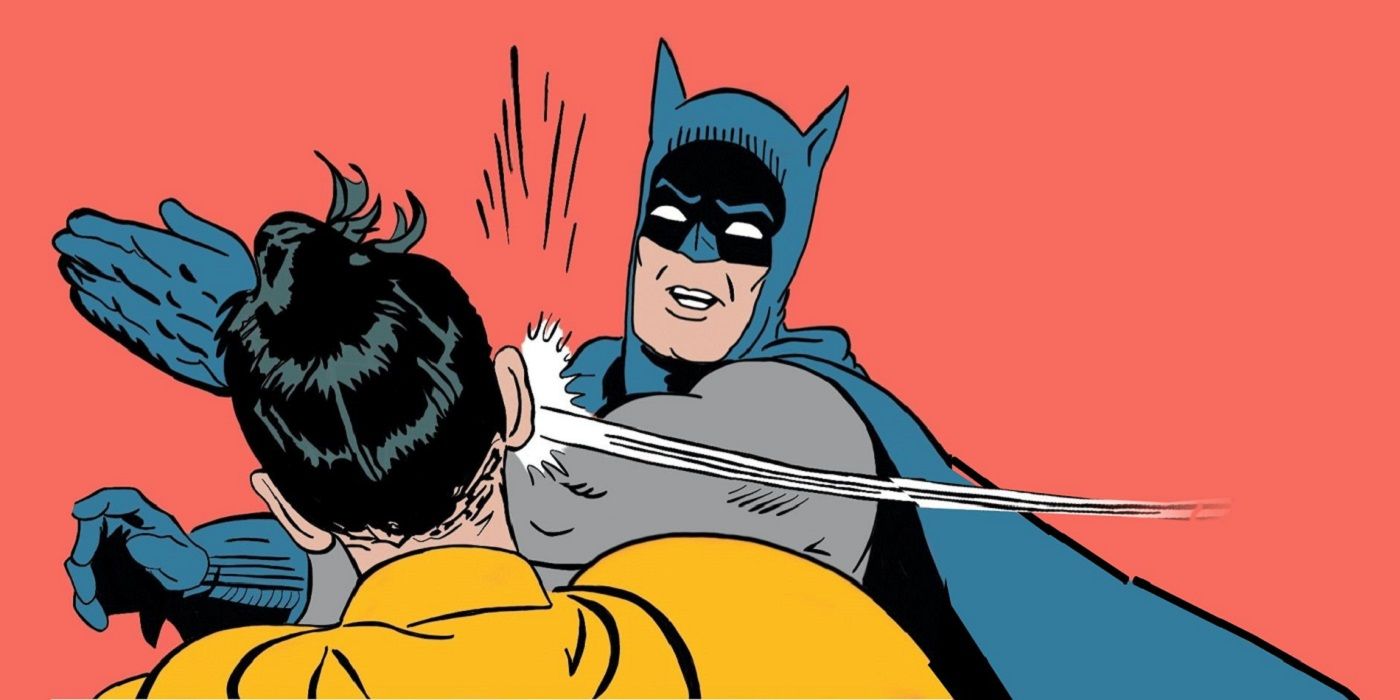 But, don't you think Batman would rather punch pretty boy Robin straight in the thinker rather than tickling his cheeks with a piddling excuse for a strike? I'd say slapping is kinda like the T-Ball of hitting, whereas punching, well that's major league stuff. If nothing else, the movies (and some TV shows) have taught us that when all else fails, punch 'em fast, hard, and right between the eyes. But only once, and with one hand. Which brings me back around to our original question: What IS the sound of one hand punching?
One thing's for certain, martial artists of ALL kinds enjoy hitting things. After all, the point of anything related to war, hence the term martial, involves striking and destroying other things, and sometimes other people. We train to hit fast, hard, and with precision. We spend literal HOURS throwing our fists, feet, legs, arms, tips of weapons, and sometimes heads at stuff…and ENJOY IT. We might walk away sore, covered in bruises, but we love it and find it fun. So of course, one of the greatest highlights in any movie involving fighting is the sound of punches being laid on a bad guy. In our collective fever dreams of greatness, we too want to look and sound as awesome as THAT hero on the screen as we knock them to kingdom on their assess.
With the certainty of victory, and an embellished soundtrack, I present you The SOUND of One Fist punching.